The Dirty Buffalo Gives
Looking to have The Dirty Buffalo sponsor an event, donate to your cause or host your fundraiser? Fill out the form below and one of our team members will reach out to you soon! Please send us your submissions at least 30 days prior to your event/participation deadline.
The Dirty Buffalo is dedicated to giving back to the communities that we serve. We want to partner with community and charitable organizations that promote values similar to our own – Honesty, Teamwork, Diversity and Personal Accountability.
The Dirty Buffalo will give priority to causes that also promote the health, welfare and education of children as well as military members and their families in the communities that we serve. We will accept requests for donations, which may include requests for gift cards and sponsorships. The Dirty Buffalo does not participate in food donations or food sampling. Due to the high volume of requests we receive, we are unable to respond to each Guest individually.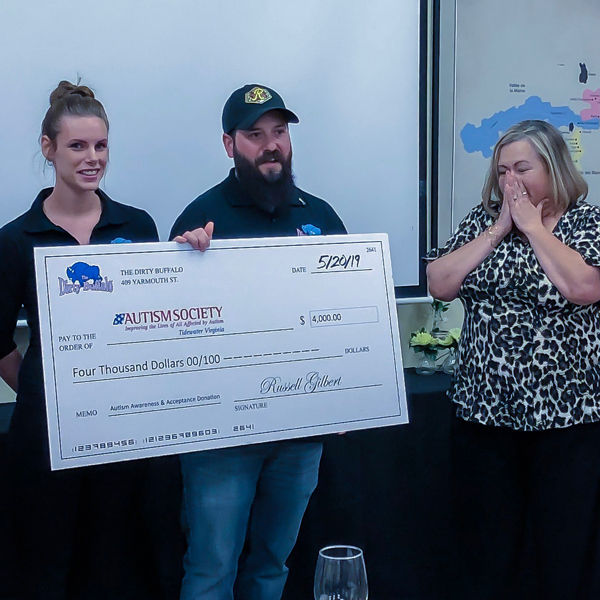 Autism Awareness & Acceptance Night with Autism Society – Tidewater Chapter (Fundraiser)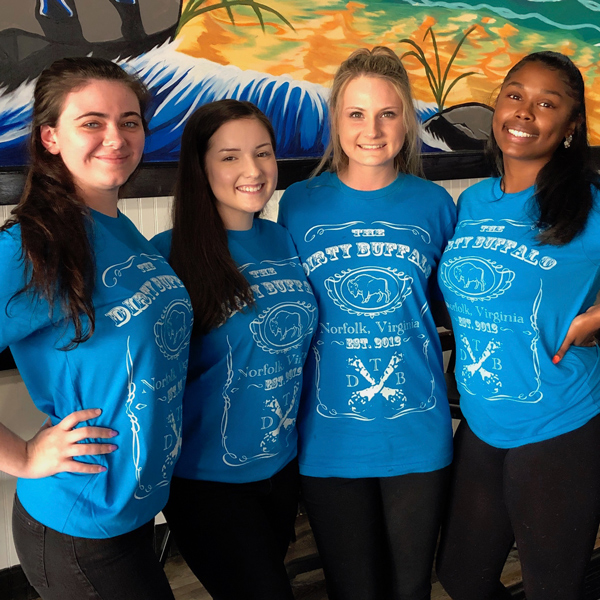 Autism Awareness & Acceptance t-shirt sales with Autism Speaks – (Donation)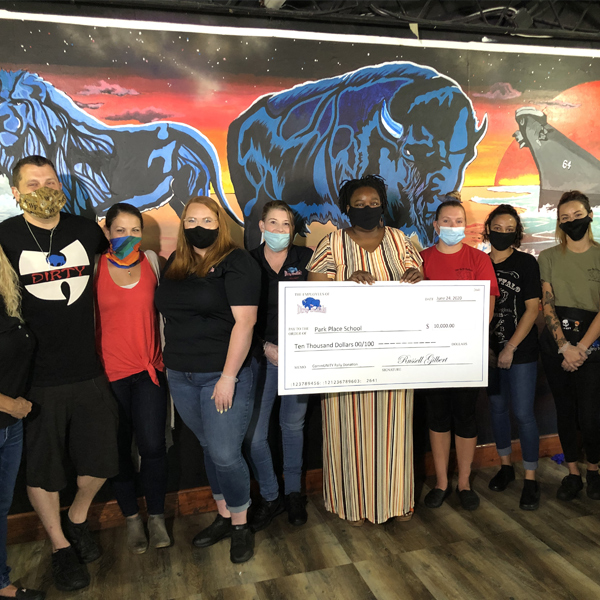 Park Place School - (Donation)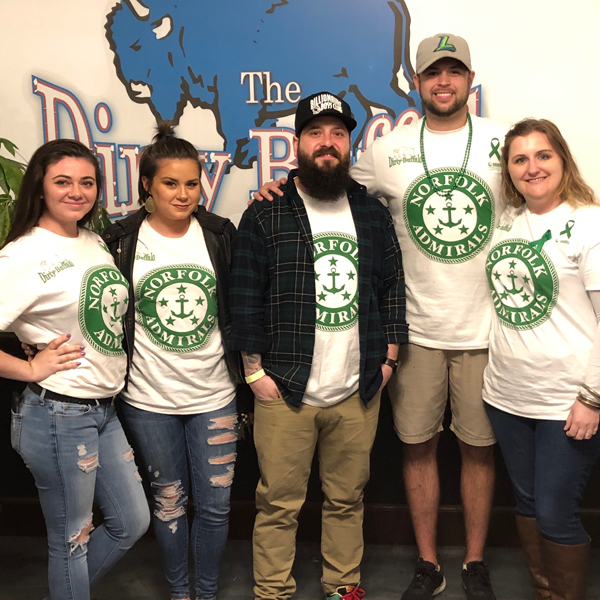 Norfolk Admirals "St. Hatricks Day" & Mental Health Awareness game with NAMI (Sponsorship)